Essential Guide to Fade Haircuts 2022: What To Tell Your Barber and How to Style Them
One of the most versatile haircuts for men, you can always count on the fade to amp up your cool factor. A fade haircut is a barbering technique where short hair at the sides and back is cut progressively shorter as it goes down the head. The best thing about fade haircuts? It can be worn with any hairstyle at the top.
It's no surprise fade haircuts are such a hit with young men. With the flexibility to switch things up at the top, you can customise your look to suit your personality. Modern and refreshing, the fade's short sides offer a striking visual contrast. Another plus point: this flattering haircut suits just about any face shape or hair texture.
Origins of Fade Haircuts
The fade haircut gets its name from the "fading" effect. Your barber will cut your hair at decreasing lengths down the sides and back so that it gradually transitions or tapers until it almost blends in with your skin.
The fade haircut is believed to have come on the scene in the 1940s and 1950s – it cemented itself as the go-to hairstyle for US military cadets, thanks to its minimalistic look and low maintenance. It gained another surge of popularity in the 1980s when the hi-top fade (aka flattop) was born at the height of hip-hop culture.
Since then, there've been many interpretations of the fade. While a subtle transition of the taper is very popular, you can also opt for a more dramatic contrast depending on your hairstyle.
Types of Fade Haircuts
If you're ready to adopt the fade, you'll first need to know what the differences between the various fade haircuts so you can tell your barber what you want. The three types of fade haircuts - the low fade, mid fade and high fade - generally differ on where the cut tapers.
As the name suggests, the taper in a low fade cut starts lower on the head with the long-to-short transition beginning just above the ears. This gives you a clean and understated look.
The mid fade sits between the low and high fade, with the taper just starting from the middle of the head. From classy to edgy, this is probably the most versatile fade type as it works with many different hairstyles up top.
In a high fade, the taper starts very near the temples or the corner of your forehead. In this version, the fade may even go all the way down to your skin. The high fade is a bolder look because of the high-contrast finish.
How to Instruct Your Barber to Get a Fade
If you're getting a fade haircut for the first time, it's important to communicate exactly what you want to your barber. For a start, you'll need to tell your barber whether you want a low fade, mid fade or high fade as this dictates where your fade line begins.
You'll also have to convey how short or how gradual you want the back and sides to be cut. This will affect what tools the barber will use to get that graduation.
The fun part is customising your look as the fade works with many hairstyles. What vibe are you going for? Explain your preferred aesthetic to your barber. In fact, you may even want to share what line of work you're in. If you need to look neat for work, a classic look may be desired. But if you're in a creative industry, you'll probably have more leeway to experiment with bolder options.
Ultimately, the best way to get the look you're aiming for is to bring along a few pictures. That way, your barber has a visual reference of your "hairspiration" even if words fail you. Don't be afraid to ask your barber for feedback or advice on the best style for your hair texture or face shape. Your barber can also give you some tips on how to maintain your haircut.
How to Style Your Fade Haircut Depending on Type
Low Fade Haircut
Low Fade Taper with Textured Crop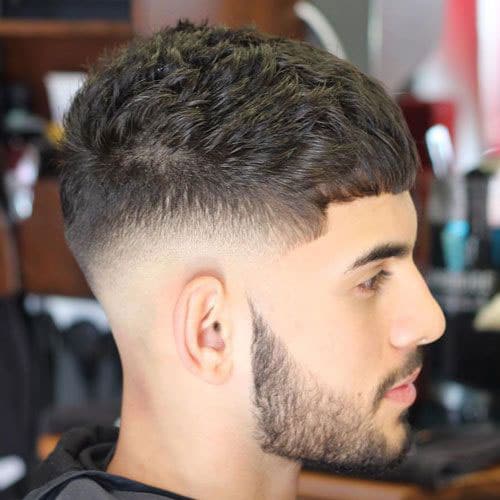 If you have naturally wavy hair, you'll be able to pull off a low fade taper with a textured crop. The epitome of cool, this trendy-looking style features sleek sides that combine with the fuller volume on top to create a beautiful contrast. Using a Moving Rubber, gently tousle your hair to nail this effortlessly casual look.
Pompadour with Low Fade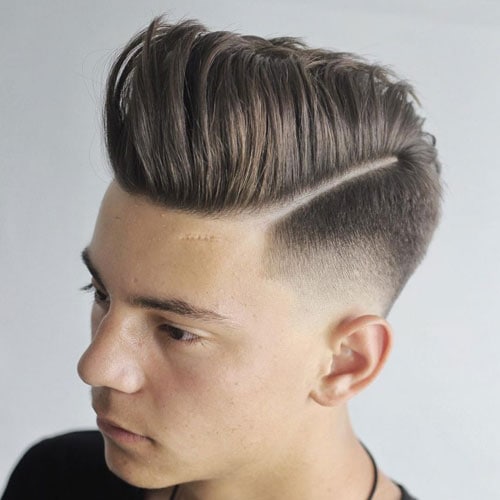 The quintessential gentleman's hairstyle, the pompadour looks particularly sharp when paired with a low fade. If you need to have a clean-cut image for work, you won't go wrong with this contemporary look, especially if you have full locks to begin with. Use a strong-hold Dressing Pomade to keep your high-volumed, slicked-back hair in place.
Temple Fade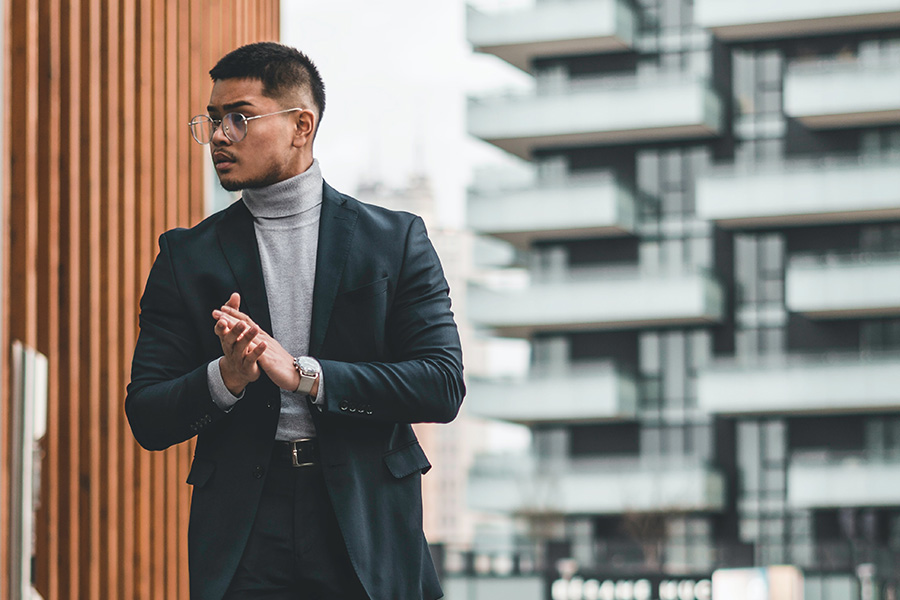 The defining feature of the temple fade haircut is the taper that starts on both sides of the temples which then curves in a nice arc behind the ear. If the hair is trimmed short on top, you won't have to style it. But if you have some short natural curls, then scrunch up your hair with an Inside Lock wax to add some texture and retain the hold.
Short Korean French Crop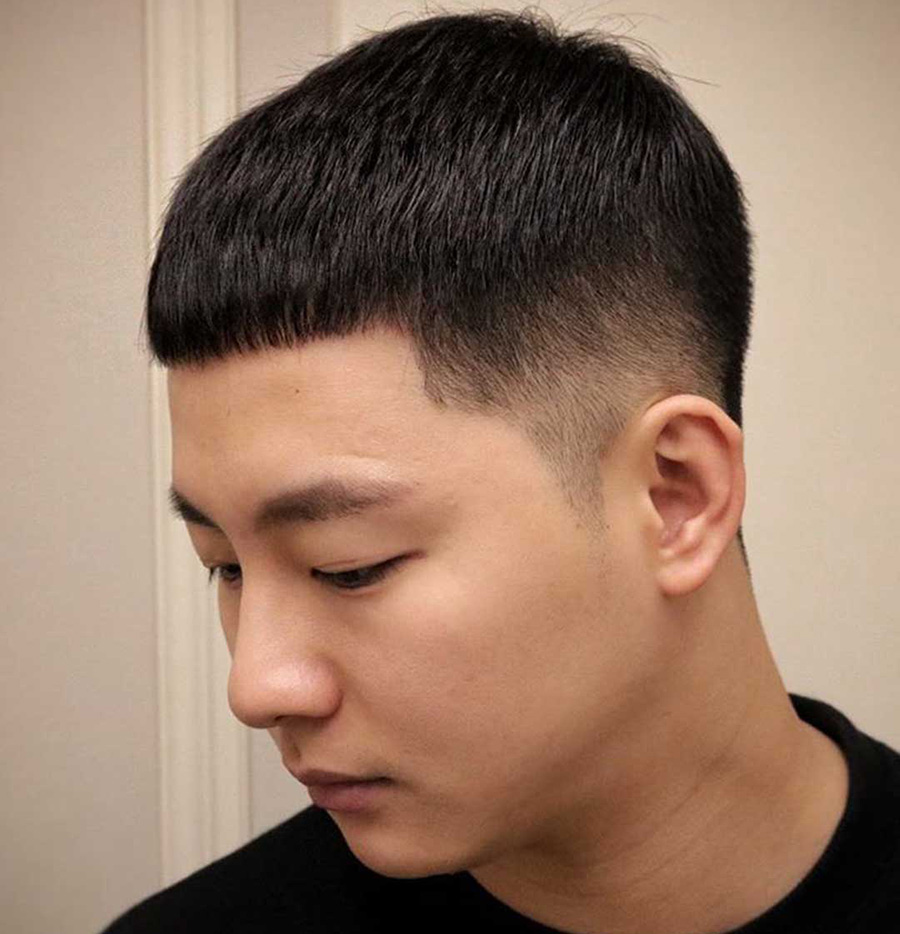 Familiar with K-dramas? Then you'll recognise the short Korean French crop worn by Korean actor Park Seo Joon in the hit series Itaewon Class. This cut suits those looking for something simple, fuss-free and easy to maintain. Best of all, it helps to hide a receding hairline. Hardly any styling is needed - just brush your short crop forward and you're done!
Mid Fade Haircut
Mid Fade with Wavy Hair
A mid fade with wavy hair is a unique combination that really highlights your hair's volume and movement. This is an incredibly sexy look that will take you from the office to date night. Keep the styling relaxed to flaunt your luscious locks. GATSBY Moving Rubber Air Rise does the job of adding a natural, fluffy texture to your hair while giving a longer-lasting hold.
Fade Undercut with Textured Combover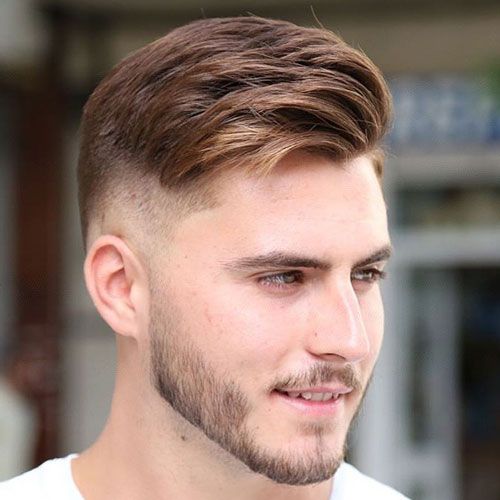 The textured combover with fade undercut combo is a suave choice that suits outgoing personalities. The contrast between the long combover and the undercut's buzzed sides gives this look an edgy, modern vibe. To rock this look, use a pomade to give your hair the volume and texture it needs.
Mid Bald Fade + Cropped Hair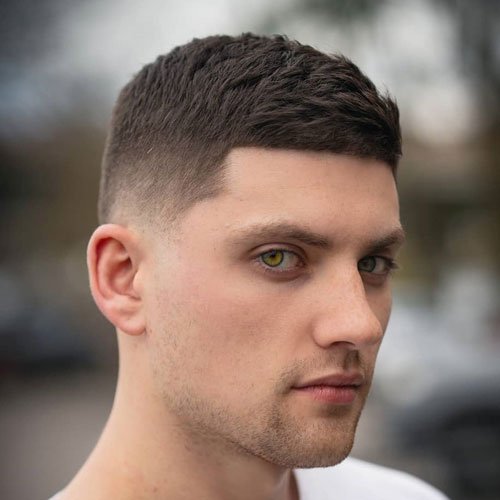 Feeling adventurous? Then try a mid bald fade with a cropped hair cut. Also known as the skin fade, the bald fade is where the hair is trimmed almost to the bare skin. It's best to have a longer length for the crop for a nicer contrast.
Permed Hair with Mid Fade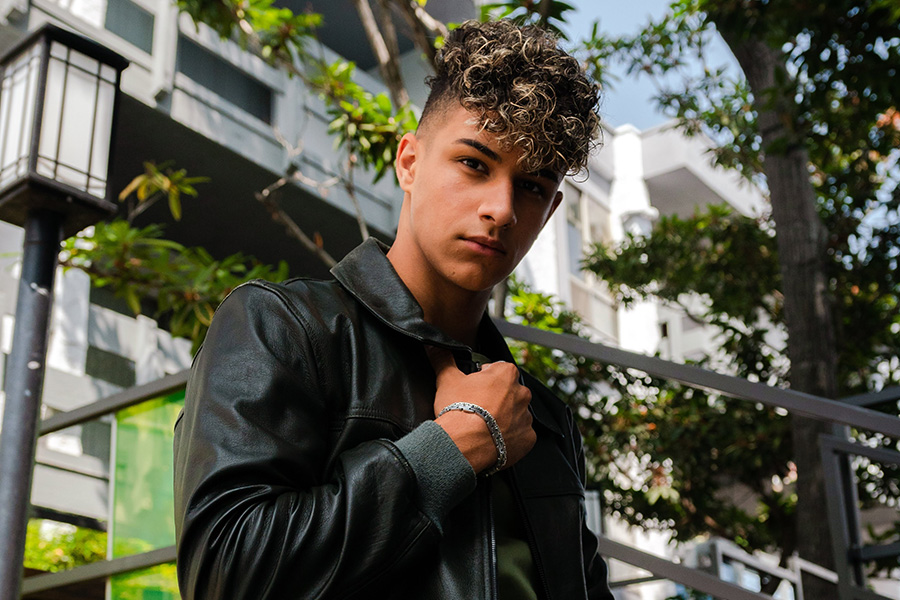 If you're in search of a dramatic new look, how about giving permed hair with a mid fade a try? You'll need to be confident enough to carry this heartthrob look though, as all eyes will be instantly drawn to the gorgeous mop of curls.
High Fade Haircut
High Bald Fade with Pompadour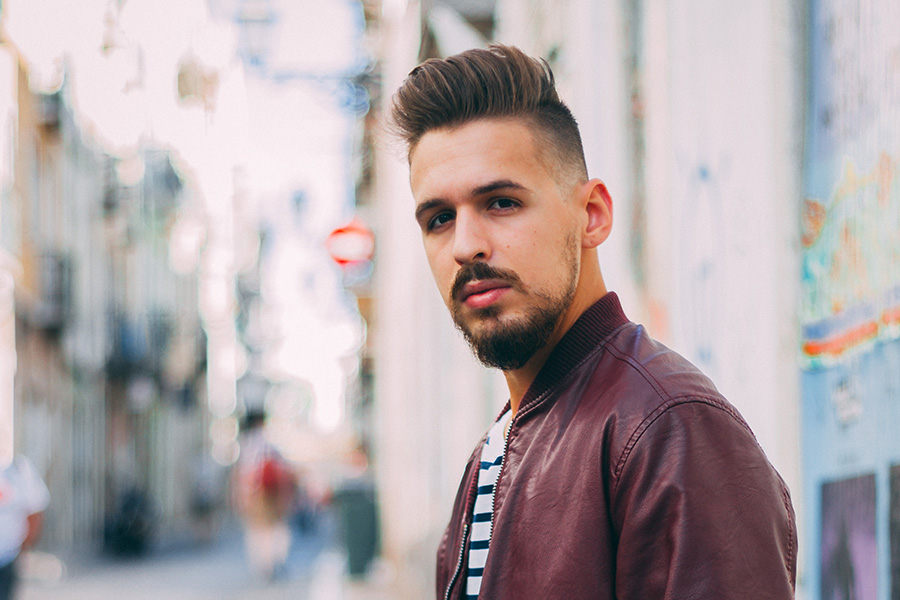 For a polished look, you can't go wrong with the short-side, long-top style of the high bald fade with pompadour. The sharp contrast of a high bald fade's exposed skin with the pompadour's high mound of hair will surely get you head-turning looks. A pomade will help you get that perfectly-shaped, voluminous coiffure on top.
High Taper Fade Quiff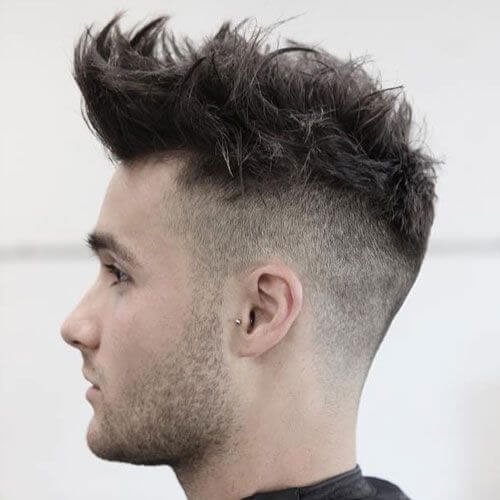 The high taper fade quiff puts a modern spin on the timeless classic that is the quiff. This is a gorgeous and sexy hairstyle that gives you plenty of freedom to change it up. To create a naturally dishevelled look, tousle your hair with a gel wax. If you prefer spikier edges for your quiff, we suggest using GATSBY Moving Rubber Spiky Edge.
Buzz Fade with Short Hair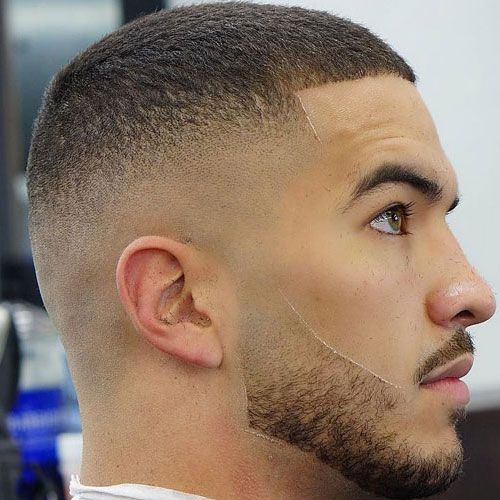 A buzz fade with short hair is the ultimate minimalistic hairstyle. In this almost-military cut, the fade is clipped super short and almost to the skin. If you have sharp facial features and a strong jawline, you're the perfect candidate for this hairstyle. As the hair is short, you'll save yourself a lot of time because you won't have to style it at all.
Conclusion
Whether you prefer the subtleness of the low fade, the flattering style of a mid fade or a striking look of a high fade, you're bound to find a fade haircut that's just for you. From dramatic contrasts to slick cuts, there are so many variations of the men's fade haircut to choose from. Jazz up your look by pairing your fade with a hairstyle that suits your personality.