Preparing For Your Online Job Interview: 7 Tips on Making a Great First Impression
Job interviews can be daunting, especially for first-time job seekers. Whether you're going for an entry-level position or taking that next step in your career, the key to acing your job interview lies in preparation.
With the pandemic, remote interviewing and hiring has become more common. If you've got a virtual interview lined up, how can you create a strong online presence and make a good first impression?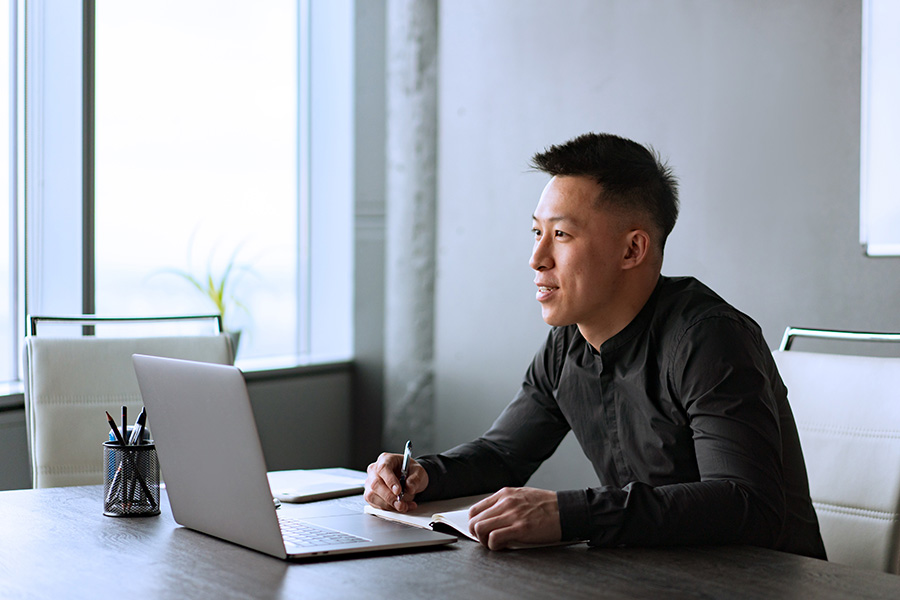 Not only do you need to say the right things, but you'll also need to pay attention to what you wear, your hairstyle, posture and body language. All these play an important part in "selling" yourself to your interviewer.
Check out our online job interview tips to help you make a standout impression during your virtual interactions with your prospective employer!
Before the Interview: Doing Your Homework and Preparing the Content
During the interview, you'll need to justify why you deserve to land the role. Be sure to study the job description and research the company in advance. Analysing how you can add value to the role will help you to answer the interview questions.
Reviewing the Job Description Carefully
The job description has a lot of useful information such as the responsibilities, qualifications and skills needed for the job. Going over the job description will help you to assess whether you're a suitable candidate for the role.
Make sure your knowledge, skills, values and experience align with what's required for the job. Are you capable of performing the job's responsibilities? If not, this role may not be a good fit for you.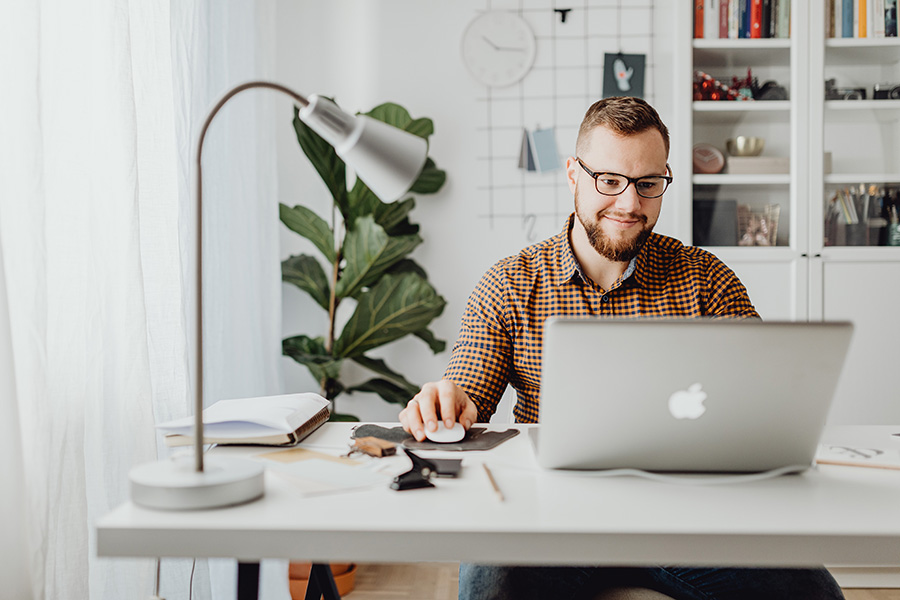 If the job description is unclear or you're unsure of certain aspects of the role, it's always best to clarify these details. Reach out to the hiring manager before the interview to clear your doubts!
Interview tip #1: During the interview, take the chance to convey that you understand the job requirements and highlight that you have the desired skillsets to perform well in the role.
Researching the Company Background
Before the interview, it's best to learn all you can about your prospective employer. You'll score extra points if you can weave in your knowledge about the company into your interview and express that you're very keen on joining the firm.
A good place to start your research is the company's website. Explore the company's history, products, solutions and services, as well as its ethos, mission and corporate culture. Look out for the company's news and developments in the press or blog section of the website.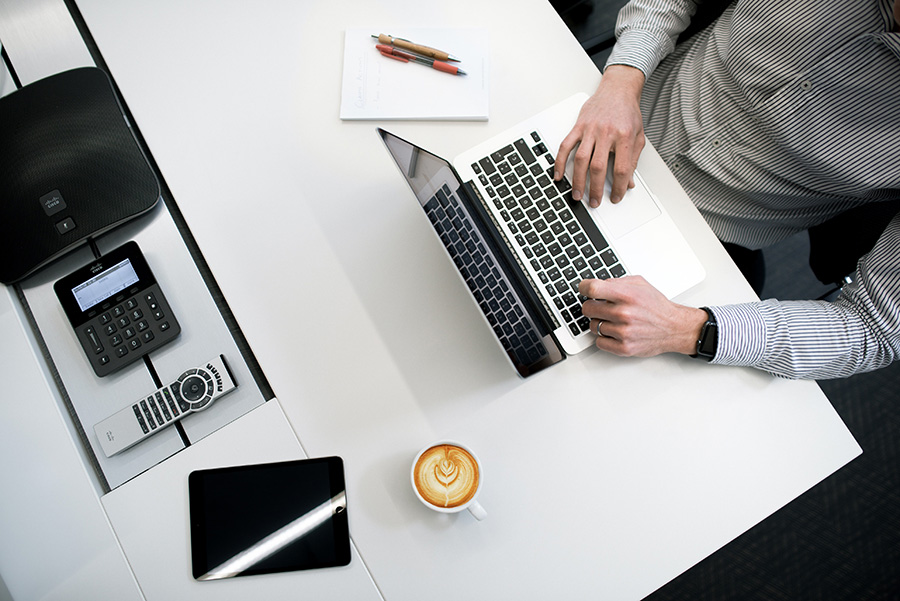 You can also browse the company's social media posts for the latest updates. Even following the company's Instagram account or viewing its Tik Tok videos may actually help you out!
To have an idea of the type of background, experience or skills the company tends to prefer, here's a secret tip: check out the LinkedIn profiles of the company's employees.
Interview tip #2: If you've used the company's products before, draw on such personal experiences to demonstrate your knowledge about the company during the interview.
Anticipating the Questions that Will be Asked
Once you've analysed the job description and researched the company, you'll need to anticipate the type of questions the hiring manager or recruiter may ask during the interview. Try looking at things from an interviewer's perspective. What might the interviewer ask to find out whether you're the best fit for the role?
You can visit career forums or sites such as Glassdoor to research typical questions asked by companies in the same industry. From there, list down the most frequently-asked questions for your role.
Job-related questions such as your experience, employment history and skills are quite common. The interviewer might also ask you questions related to your personality such as your personal strengths, expectations and value. Make sure to prepare some interesting anecdotes for these questions!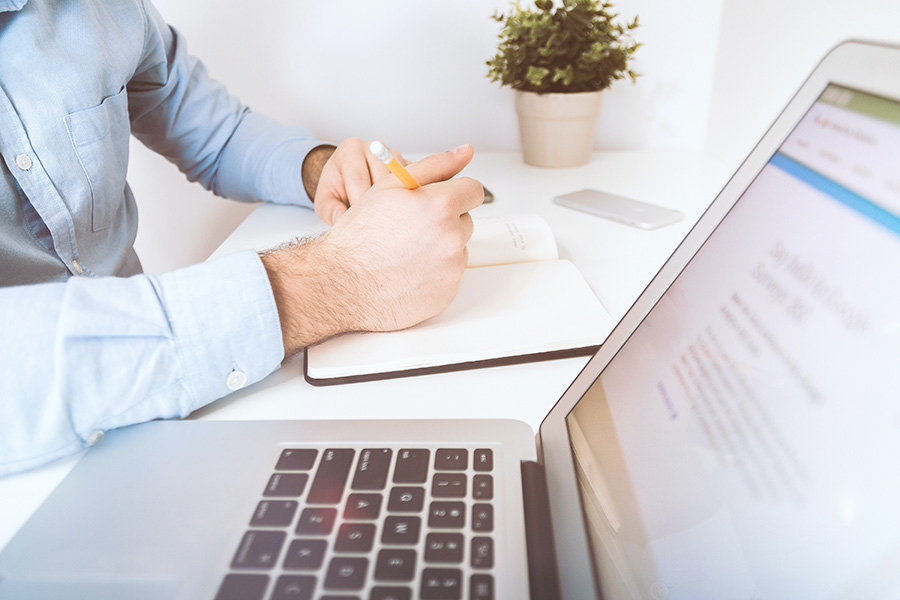 "Practice makes perfect", as the saying goes. So why not do an interview role play with a trusted family member or close friend? Remember to pick a person who can also give you constructive and honest feedback.
Interview tip #3: Since you'll be going for an virtual interview, conduct a mock interview in a similar setting through Zoom or another online platform. Record the session so you can review it and identify areas which you can improve on.
Presenting Yourself in the Best Possible Way During the Interview
First impressions matter a great deal! To make an impact, you'll need to appear professional and appealing so do pay attention to how you look and how you interact on the day of the remote interview.
Picking a Professional Men's Hairstyle For Your Interview
In an online interview, image is crucial. The interviewer is judging you not just by how well you can convey your thoughts and ideas, but also by how you carry yourself and whether you look presentable.
Your choice of hairstyle can help to create a positive impression during the interview. A great men's haircut can frame your face well and show off your best features. One of the best interview hairstyles for men is a gentleman hairstyle. This neat and smart hairstyle will make you appear sharp and confident.
A typical gentleman hairstyle is the pompadour. With its classic finish, the pompadour hairstyle oozes a refined and classy vibe. Its striking volume adds to the perfect workplace look especially if you're interviewing for an executive position.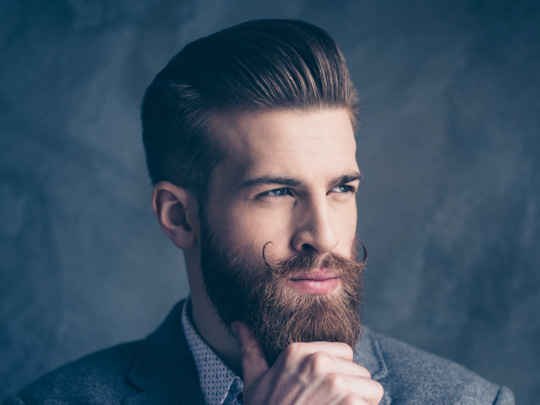 The brushed-up fringe can be accompanied with shaved or short sides, or sides that have also been slicked back. It's best to use a dressing pomade to achieve that voluminous look. A water-based pomade such as GATSBY's Dressing Pomade also won't make your hair feel greasy and you can wash it off easily after the interview.
Interview tip #4: Unkempt hair is a big no for interviews. Keep your gentleman's hairstyle firmly locked in place for a neat appearance during the interview. Tame flyaway strands of hair and get a strong hold by using the right pomade.
Paying Attention to Grooming and Adopting Good Skincare Habits
Practising good men's grooming and skincare has become all the more important as video conferencing replaces in-person meetings. Being well-groomed and having a clear complexion shows that you've taken the effort to look presentable during the interview.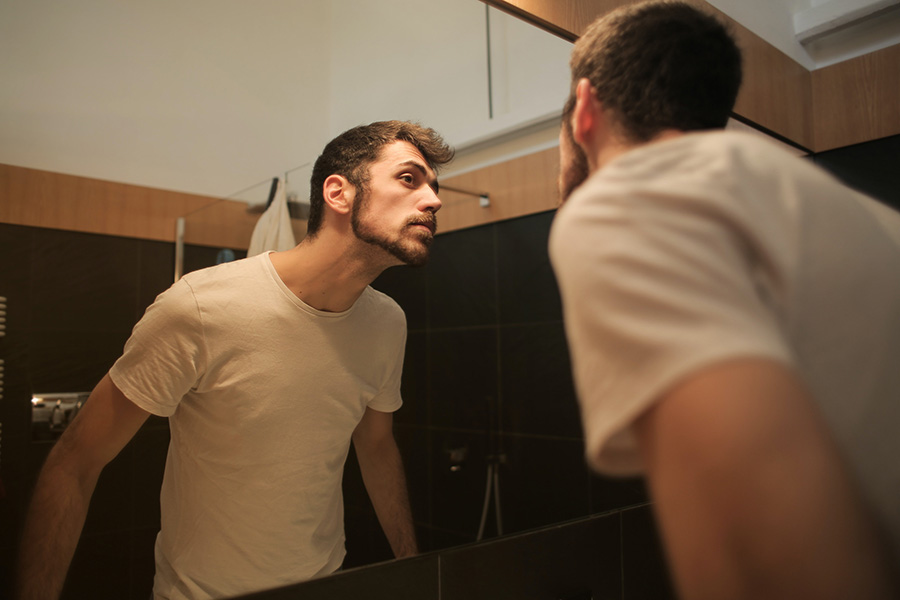 The webcam can amplify the shine on your face. So if you show up with an oily and sticky complexion during a virtual interview, this implies that you've not taken enough care of your appearance. Always adopt a good skincare routine well before your interview so you can put your "best face" forward.
If you sport a beard or moustache, be sure to trim it so your facial hair appears neat. But if you prefer a cleanly-shaven look, then use a shaving foam or gel to help you get a cleaner, deeper shave.
Just before your interview, thoroughly cleanse your skin and pat dry with a towel so that your face is clean and clear of oil. Use an effective cleanser or facial wash like our GATSBY Facial Wash Perfect Scrub to remove stubborn oil and dirt.
Interview tip #5: Have some facial wipes on standby beside you (off camera), so you can do a quick wipe in case your skin gets oily or sweaty during the interview. GATSBY Facial Wipes are a great option!
Dressing Up with the Right Attire For the Interview
Although you'll be on a video call, it's no excuse to show up wearing casual clothes. You'll still need to dress up as you would for an in-person interview.
While the focus would be on the top half of your body, getting fully dressed in professional attire can put you in a better psychological state for the interview. A complete top-to-bottom ensemble can help you to project more confidence during the interview.
Dress for success by putting together a look that's smart, tasteful and professional. Avoid anything too baggy or a top with busy patterns or stripes as this could end up distorted or blurry on camera.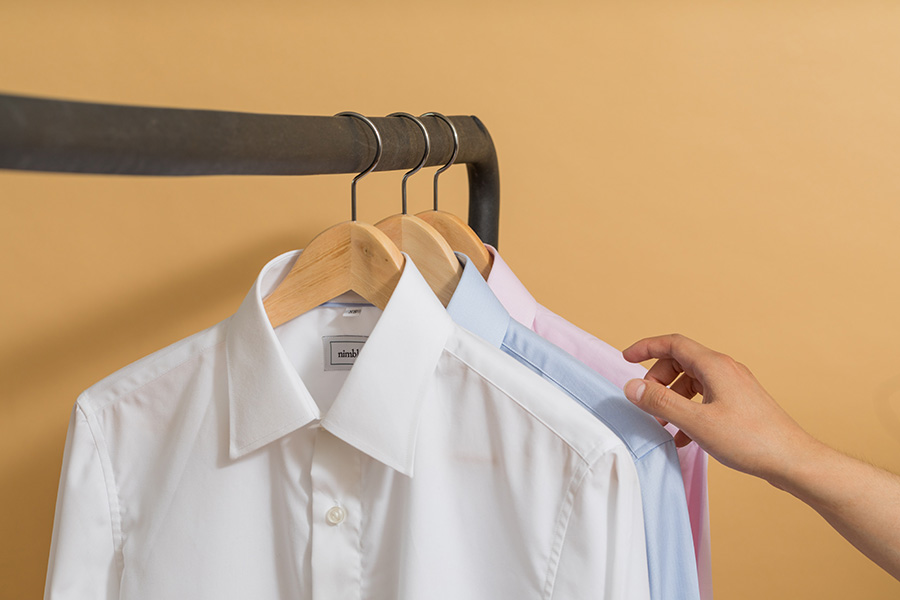 Interview tip #6: Send out a strong first impression by wearing a well-ironed and clean button-down shirt. You can elevate the look further with a casual blazer.
Body Language Tips for an Online Job Interview
Besides your verbal communication, your body language can say a lot about you to the hiring manager. Always pay attention to your non-verbal cues.
Aim to present yourself as a confident, positive and friendly person. This is where your facial expression, eye contact, gestures and posture all play a role in presenting your best possible self through a computer screen.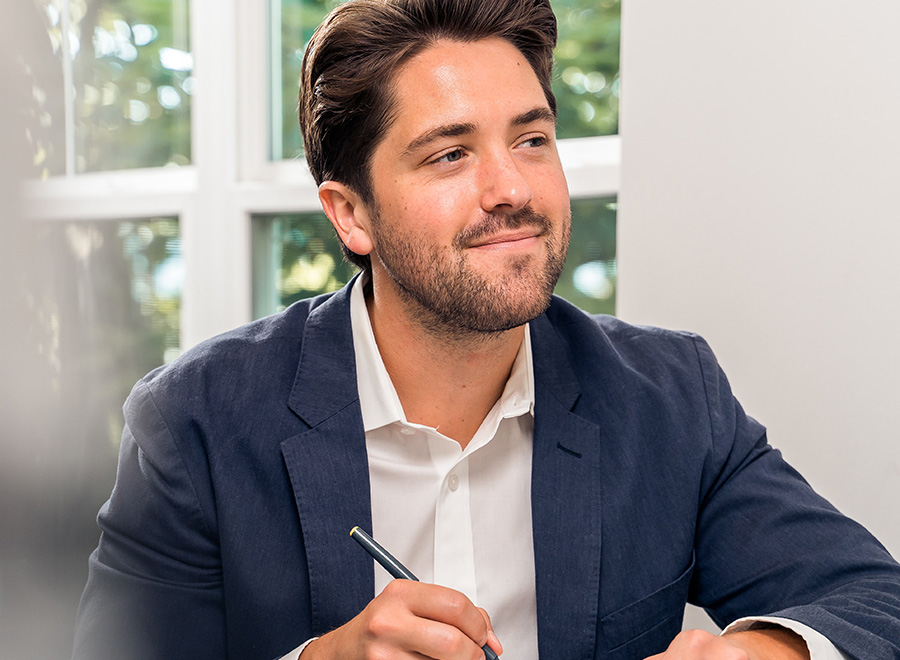 Interviews can be nerve-wracking. But do your best to keep calm as fidgeting can show you're stressed, distracted or uninterested. Remove clutter and distracting objects around you. Speaking of distractions … don't forget to disable your phone notifications before the interview!
Interview tip #7: Sit up straight to send a strong impression that you are alert, engaged and focused for the interview. Use hand gestures to help you articulate or express your thoughts better. Smile pleasantly when you have the chance.
Conclusion
There's no doubt that online interviews are here to stay. Even in the workplace, video conferencing has become a common mode of communication with colleagues, clients and business associates.
Put in the time to research, practise and prepare for your job interview. To sell yourself in a video interview, it's always better to be overprepared than leaving things to chance.
Keep our job interview tips in mind to rock a great first impression during your interview. Best of luck in your job hunt!