The Essential Guide to Perm Hair 2022: Latest Styles and How To Achieve Them
Hair perms are in style once again. Yes, even for men. And that's good news because now you have the freedom to apply more diverse styling to your hair and look cool and on trend while doing so. If it's your first perm, a wavy perm for men may be your best bet. Those looser curls won't be too dramatic a change.
But if you're one for adventure, a curly style right out of the gate could well be the one to get those heads turning in your direction – for all the right reasons, of course. With a hair perm for men, there are simply more hairstyles to try for both short and long hair. We're covering a few of the more rocking perm hair styles for men in this article. Which one are you up for?
But first, how did it all start?
What is a perm?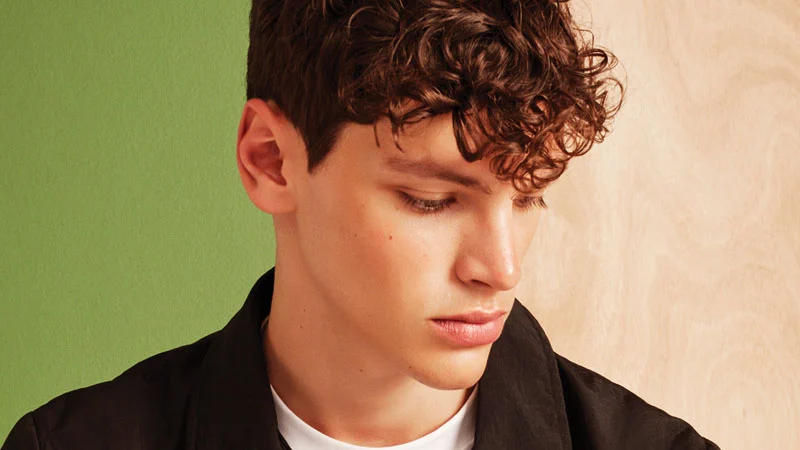 If you are fed up or bored with straight hair, the chemical hair treatment process known as a perm (short for permanent) will change those lack-lustre locks into lively, wavy or curly hair. A perm works well with long, medium and short hair and on all types, thick or thin, to give you a hairstyle full of body and sexy charm.
A perm gives you the flexibility to achieve the style you want. Loose wavy perms are great just to add that extra bit of body and lift while tight curls or even corkscrews give that sexy unkempt look that's irresistibly attractive. Once you've got your hair permed, simply experiment with a range of finishes to your look with a fringe, a comb-over, a faux hawk or even combine curls with a fade – the flexibility a perm gives you is fun, and the look combinations are endless.
Origins & Trend of Perms
While perms are on trend today, they're not new. In fact, your great, great grandmother may have rocked one in her day! The style was first introduced in 1870 by French hair stylist Marcel Grateau, thanks to his long-lasting hair waving technique.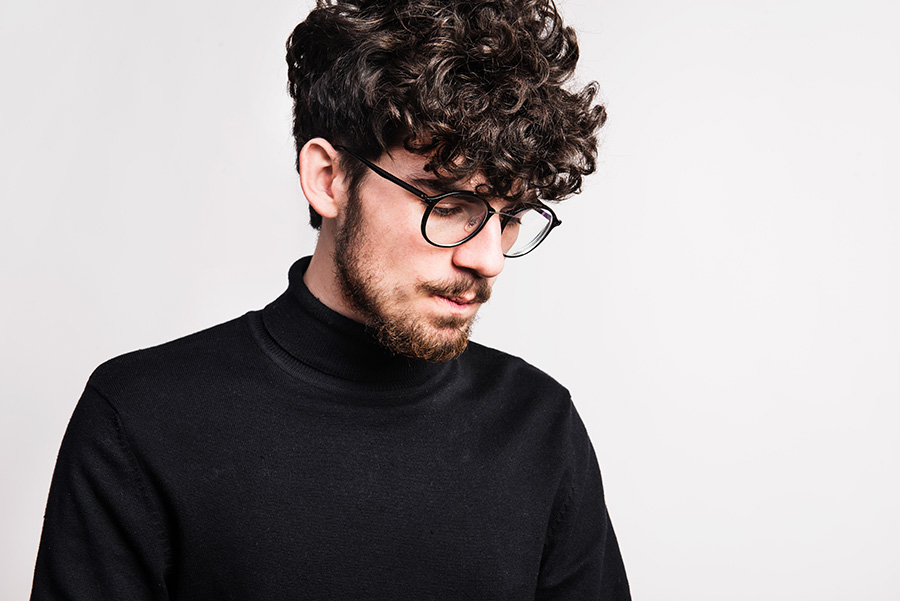 But it wasn't until 1941 that the cold perm technique we use today reared its stylish head when Evans and McDonough made use of thioglycolic acid. This Cold Wave technique revolutionised the hairdressing industry and lay the ground for the perm styles we see today in Korea, led by celebrities including JinWoo and Park JiHoon to name a few.
Next in the development of the perm came the way the waves were created:
Classic Perms – This technique uses different sized curlers to produce different sized curls and uses chemicals to create the curls. It produces longer-lasting styles than those above.
Twist Perms – A little longer to produce, this technique creates small tight spiral or corkscrew curls by twisting hair around small curlers and applying chemicals.
Japanese Perm and Korean Perm – These are simply variations and combinations of the Ceramic Perm, Digital Perm and Wave Perm. They differ in that a Korean perm produces more defined, bouncy, voluminous curls framed around the face, while a Japanese perm gives lighter, more wavy curls and a messiness that reveals a younger, more edgy look.
But it's the popularity of Japanese and Korean permed hairstyles in recent years, not just in Asia but globally, that has seen the rise, once again, of the perm – and not just for the ladies this time. Boy bands like BTS have shown how the men can have the look too. So now, it's your turn!
Types of Perm Hairstyles
The first thing you need to consider as you choose a perm hairstyle is the length of your hair. Whether your hair is short, medium or long will determine which kind of perm will be suitable for you right now.
Rule of thumb: Using a sea-salt spray before your actual styling product will greatly help to enhance your perm look!
Short Perm Hairstyle
Caesar Cut with Perm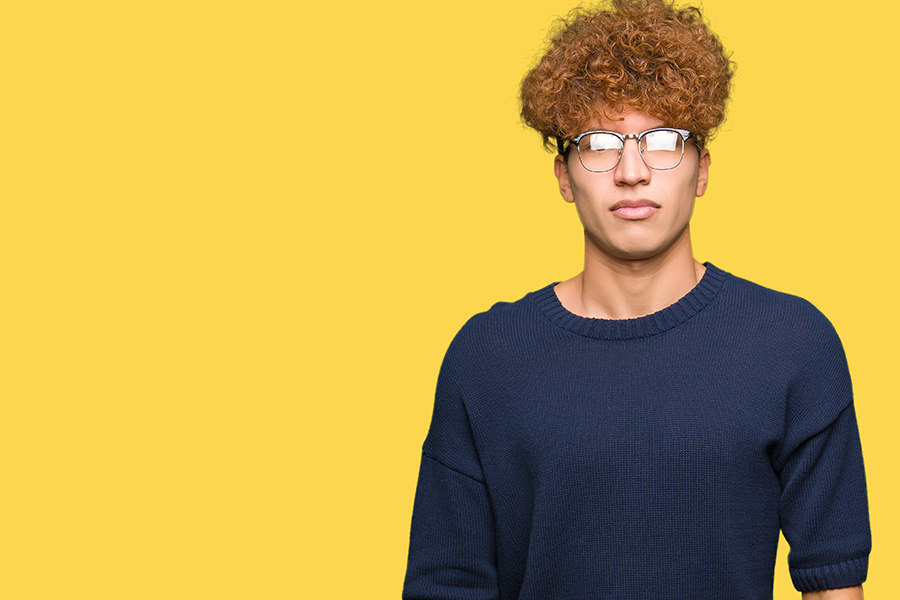 Create an edgier Men's Caesar haircut with a perm on top. It's a great style to cover balding and thinning hair. Your fringe can be longer and you can complete the look with a tapered fade or undercut on the sides. It's low maintenance, shaggy and stylish all at the same time.
Recommended type of product: A matte wax will give your hair a natural matte look and a strong hold that will last throughout the day.
French Crop with Perm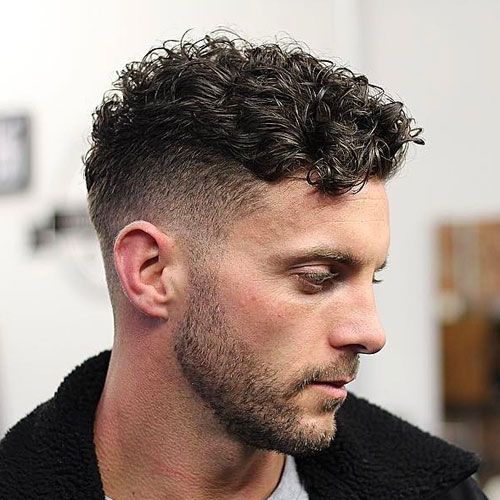 Similar to the Caesar cut, the French Crop is paired with a fade to accentuate the length on the top. This can be further accentuated with a perm, with the hair pushed forward in a chic and natural style. It's the perfect option for a guy with thick straight hair looking for a new look.
Recommended type of product: A matte wax/clay helps maintain volume and texture while keeping your hair soft and healthy.
Medium Perm Hairstyle
Undercut with Perm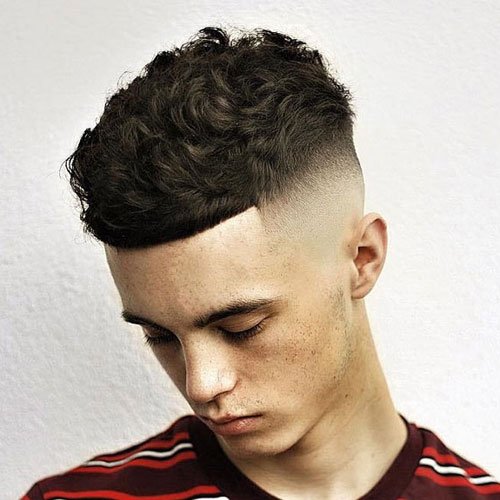 An easy-to-maintain statement piece, the undercut give you a short even cut all round the sides, sharply contrasted with a longer top, permed as you please. Perm for volume to create a pompadour or go for tighter curls for an edgier look. Either way, you've got a contrast that will turn heads.
Recommended type of product: GATSBY Moving Rubber Extreme Mat for ultra-strong hold and a lifted look.
Mid Fade with Perm + Comb-over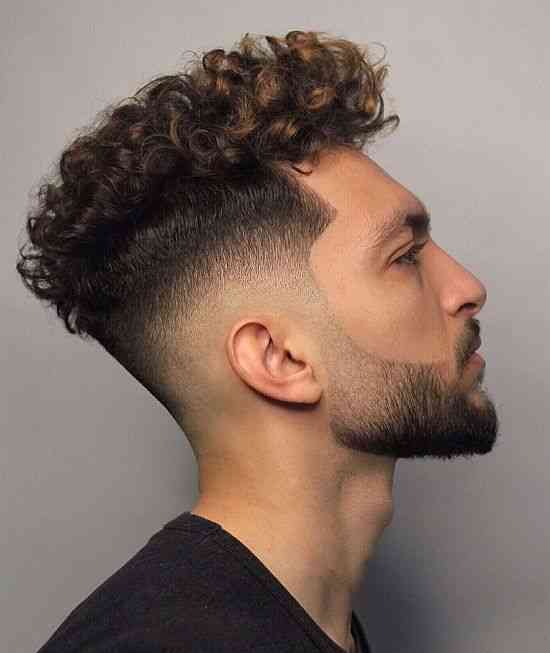 The comb-over is class, no two ways about it. Edge this style up this year with a permed comb-over and match it with a mid fade. Choose a soft perm to add volume to an elegant comb-over that says you're all business, or go shaggy with a tight curly perm. This gives you're the flexibility to tone it down for an elegant business style for the office and shake it out in the evening, ready for clubbing.
Recommended type of product: GATSBY Dressing Pomade Ultimate Lock for that tight comb-over.
Down Bangs with Perm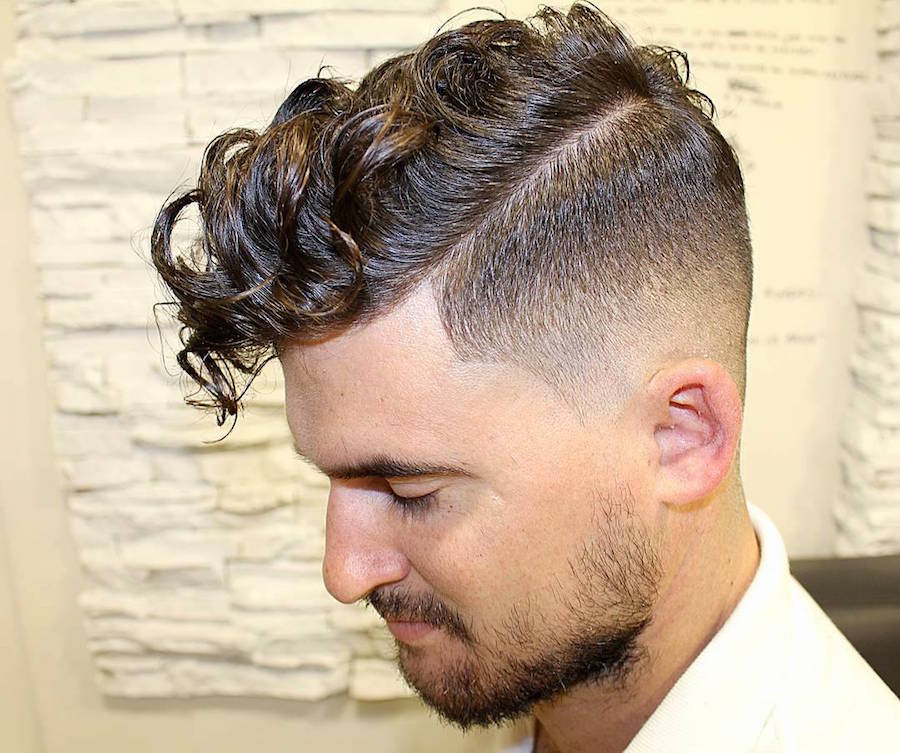 This versatile style lets you wear your bangs any which way. Sweep half to the side or drop your curly locks down over the forehead, and pair with long or short sides as you prefer.
Recommended type of product: A matte wax will give your hair a natural matte look and a strong hold that will last throughout the day.
Centre Parting with Perm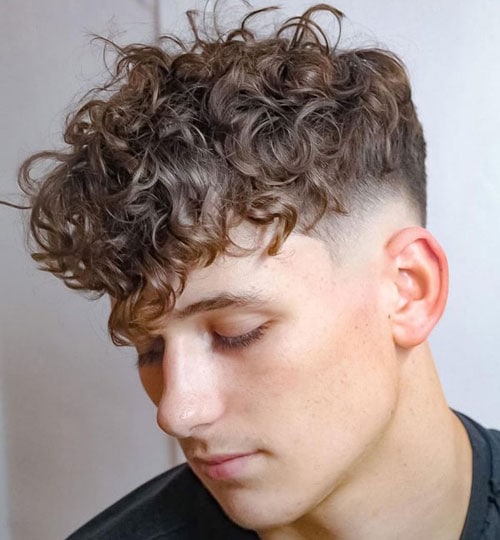 Retro '70s is hip again and the shaggy, shoulder-length, centre-parting style is back in vogue, especially among young men in Korea, where the style has particularly taken hold. Add volume to your locks with a perm and finger-comb in a styling product.
Recommended type of product: GATSBY Inside Lock Motion Control for a carefully coiffed casual look that stays in place all day.
Long Perm Hairstyle
Pompadour with Perm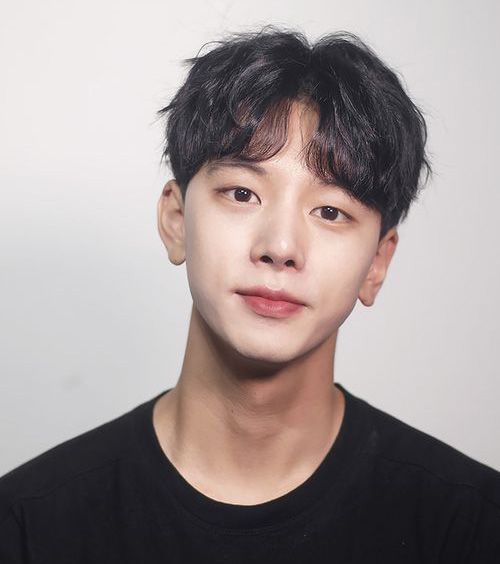 Back by popular demand, this high-volume hairstyle is all the rage right now. Create a stir as you enter the room with the extra volume and length this style gives you in the front. Add a long wave perm to make creating the volume even easier.
Recommended type of product: GATSBY Dressing Pomade Upper Hold to lock that super-slick style in place.
Long Fringe with Perm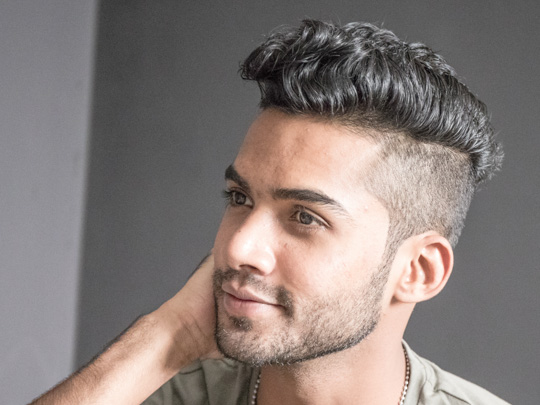 Popular with teenage boys and young men, this cool man's hairstyle lets you wear your hair longer in the front while still keeping things tapered around the back and sides. For a more messy, carefree look, perm the fringe section and bring the hair forward across the forehead.
Recommended type of product: A matte wax will give your hair a natural matte look and a strong hold that will last throughout the day.
Body Wave with Perm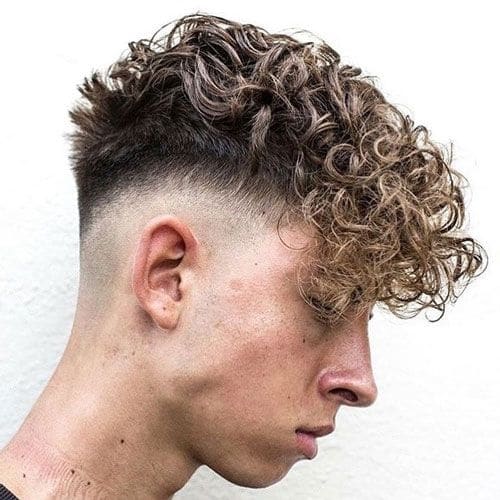 This look adds a unique textured style and great body to otherwise limp hair. Elevate your style further to control and maximise the perm effect using a styling product like:
Recommended type of product: GATSBY Moving Rubber Wild Shake for that sexy, bed-head, messy look
How Much Can You Expect to Spend at Your Hairstylist
Prices will vary widely based on salon location, experience of stylist, type of perm, length of your hair and the extent of styling you want.
For neighbourhood salons, you can find prices from around $50 for a fringe perm to $200 for a full perm. Expect to pay higher at brand name salons in key locations and with experienced directors using premium hair products that will be kinder to your hair. Prices here can be in the region of $600.
Extra Instructions for your Hairstylist
Don't assume that the description of the style you have in your head will translate well with your stylist. Ensure you get the look you're after, do your research online and find images you can take along to your hairstylist that illustrate the EXACT style you want to be leaving the salon with.
Conclusion
Perms are no longer the sole domain of the girls. With hair perms for men all the range this season, it's time to choose your new permed look. Do some research on the salons that can deliver your chosen perm style for you. Book your appointment and watch as the transformation takes place before your very eyes! New look, new man, new possibilities!