The Official Guide to Keeping Your Cool in Hot Weather: 10 Easy Tips
When the heat is stifling, don't you just wish you can hide indoors and soak up the AC? Don't let Singapore's hot weather get to you though.
You need to keep yourself cool so you won't suffer from heat exhaustion or worse, a heat stroke! That's when your body temperature rises way too fast and this can harm your health. During heat stress, you can become tired, dehydrated, nauseous or dizzy.
So here's a useful tip: when the temperature soars, cool down your body's heat zones to prevent your body from overheating. These pressure points include your neck, temples, wrists, armpits, ankles, the area behind the knees and the bend in your elbows.
What else can you do to cope with hot weather? Follow our 10 easy tips to beat the heat!
How to keep cool when you're out and about
Tip #1: Avoid the sun at its peak hours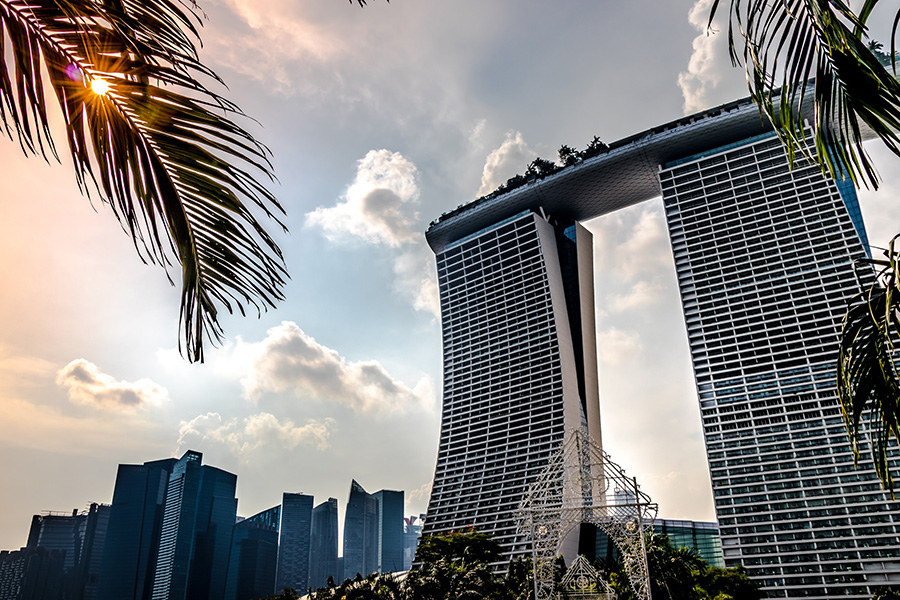 The sun is at its hottest between 11am to 2pm. Forego the outdoors during this time as the heat and humidity can get pretty intense. Socialise indoors instead! Or schedule your outdoor gatherings in the early morning or late evening to avoid the scorching sun. What if you really can't help but be outside during the sun's peak hours? Then read on … 'cos our next tip will come in handy!
Tip #2: Prepare facial wipes on standby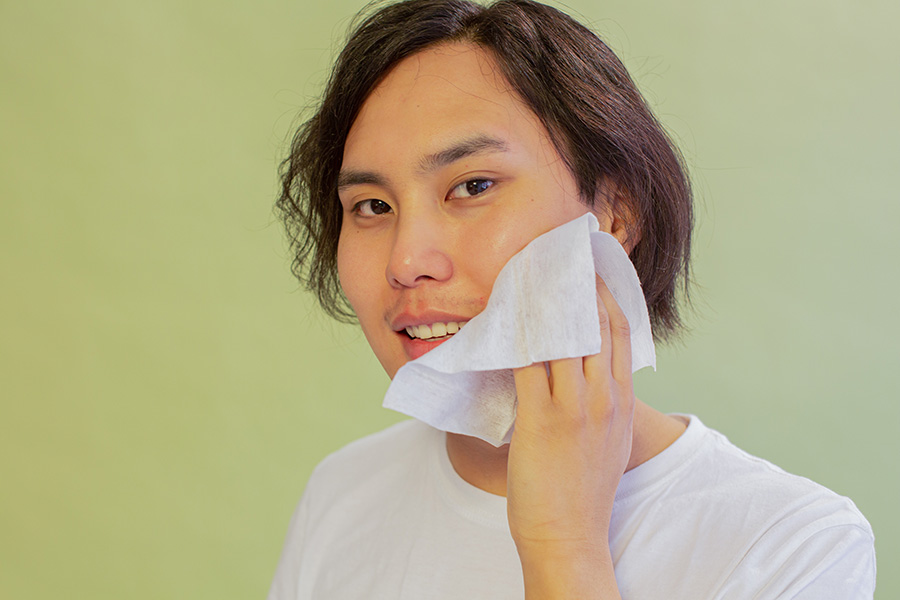 Lightweight and easy to carry around, facial wipes are a must-have if you're always on-the-go. When the blazing heat gets to you, just fish out these convenient, pre-moistened wipes to get rid of the sweat and oil from your face.
Our hot tip for you? Opt for menthol-infused facial wipes for instant heat relief - their icy sensation will immediately cool down your body's heat zones! On the hottest of days, simply place refreshing facial sheets such as GATSBY's Facial Wipes on your temples and neck to dial down your body's thermostat.
They're a great perk-me-up too! To shake off that lethargic feeling during hot weather, run the facial wipes across your face - you'll feel refreshed in no time!
Tip #3: Wear sunscreen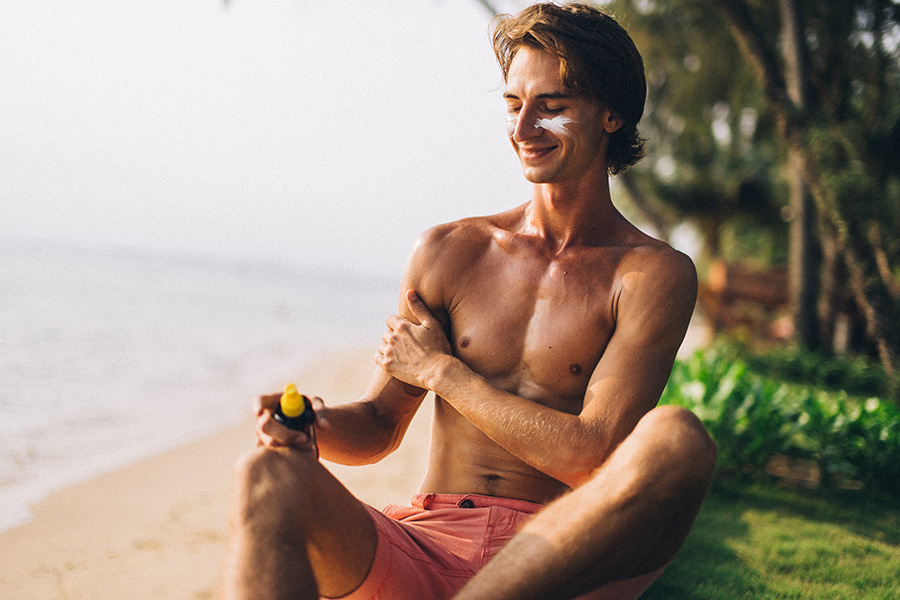 Wearing sunscreen regularly is an important part of men's grooming and skincare routine. Why should you slather on sunscreen when you're out? Well, the sun's harsh UV rays can dehydrate your skin and also speed up the aging of your skin cells.
Slapping on sunscreen in the hot outdoors will cool you down and also minimise long-term skin damage. Don't forget to wear sunscreen indoors too, especially if you study or work by the window where the sunlight may hit you. Your future self will thank you for it!
How to stay cool when you're working or studying at your desk
Tip #4: Dress in light clothing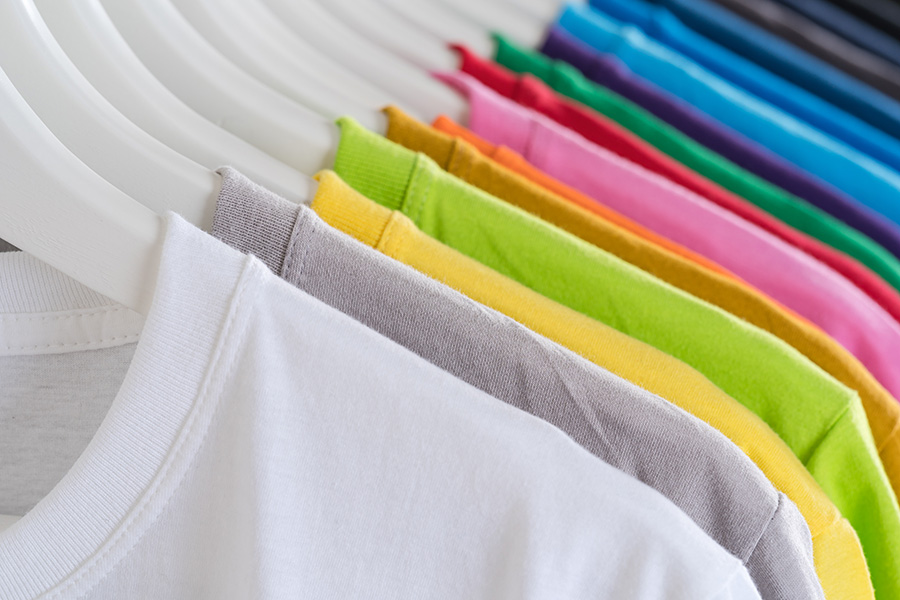 Resist the urge to turn on the AC whenever hot weather strikes. Dress in light clothing instead. Loosely-woven and breathable fabrics will help you stay cool and dry indoors. Steer clear of synthetic fibres such as polyester or rayon though … these can't absorb sweat and tend to retain heat.
Light cotton is hands down the best fabric for the tropics because it's airy, absorbs sweat and allows your skin to breathe. Studying at home? Then, don a loose cotton T-shirt or singlet for top-notch comfort. Working in the office? Button-down shirts made from light cotton, linen or chambray are the way to go.
Tip #5: Keep sunlight out of your working area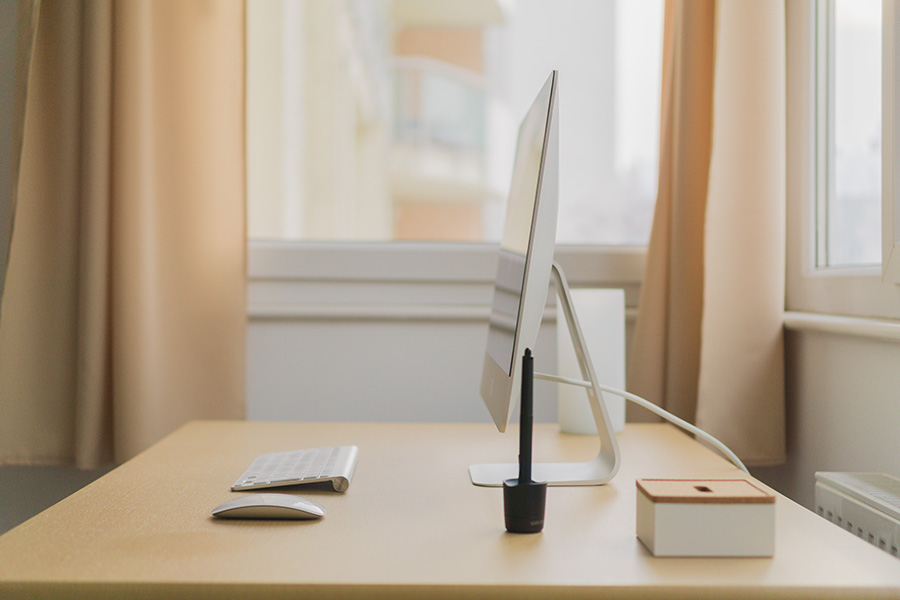 If you're working or studying in a room with lots of windows and natural sunlight, the sun's heat can enter easily. This can get super uncomfy when the hot season hits.
Block out the sunlight by mounting heavy or black-out curtains. What if you still want to let in some natural light? Try these solutions: hang some sheer curtains and install high-reflectivity film on the windows to reduce the solar heat and glare.
How to cool down after a workout
Tip #6: Hydrate well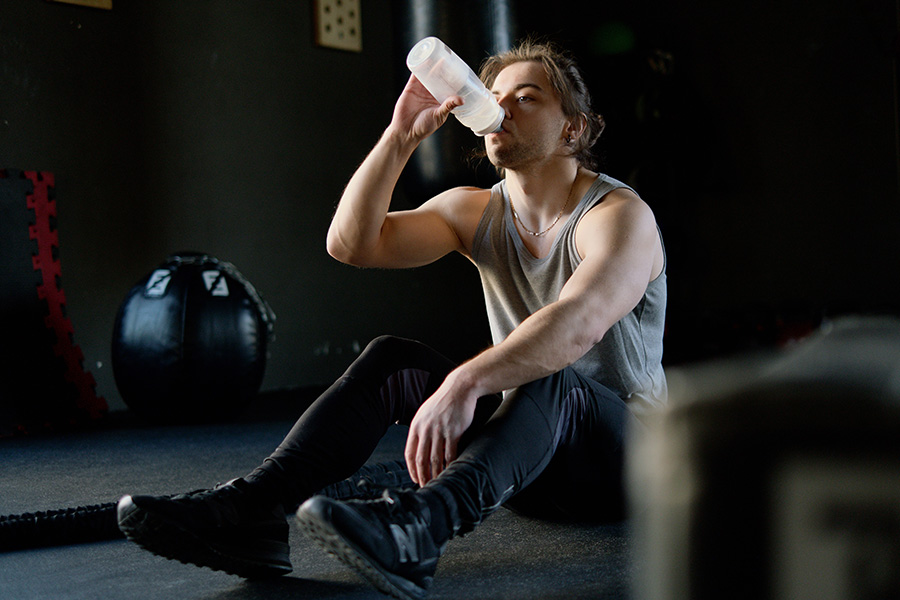 A fitness regime is part and parcel of a healthy men's lifestyle. If you won't skip your cardio or gym session no matter what, then be extra vigilant about hydrating your body before, during and after your workout.
This is even more important on hot and humid days when your body's core temperature tends to rise. Sweating buckets? You'll be losing fluids and sodium which can leave you dehydrated.
Therefore, drink good ol' water before and during your workout to improve blood flow to your muscles and to cool your body down. After your workout, rehydrate yourself with sports drinks such as isotonics or hypertonics to replenish fluids and electrolytes lost through sweating. Packed with carbohydrates, they will also restore your energy post-workout.
Tip #7: Use body wipes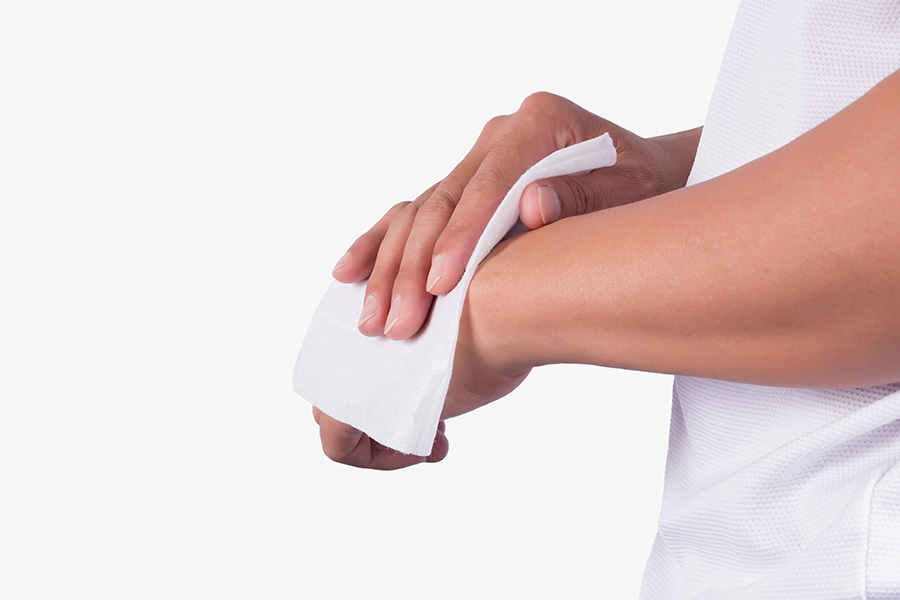 Your post-workout shower will give you a brief respite from muggy, hot weather temperatures. But once you step out from the shower, that blast of humid air may leave you sticky again.
Fret not! To stay as cool as a cucumber after your shower - use body wipes! You'll definitely relish that minty, ice-cold feeling thanks to menthol-formulated body wipes. Those that come with sweat-stopping properties will also keep you dry.
Place some of these cooling body wipes on heat zones such as your neck or wrap some around your wrists. As blood vessels are close to the skin's surface in these areas, the chilling effect from body wipes such as GATSBY's Body Wipes will bring down your body temperature, keeping you feeling fresh for far longer.
How to stay cool when you're just resting
Tip #8: Enjoy a cooling beverage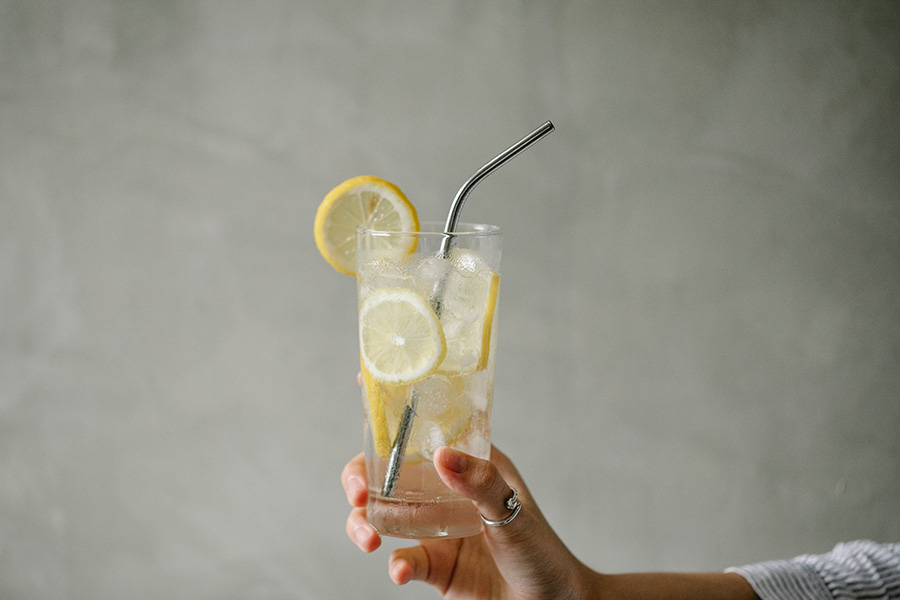 We've all been there – when the mercury rises, all you want to do is just laze around at home to escape the heat. If you're planning to catch up on binge-worthy Netflix shows, enjoy a gaming session or read a good book, why not have an ice-cold beverage in hand too?
From cold brew coffees or frothy milkshakes to refreshing iced teas or zesty cocktails, try creating a refreshing summery beverage to quench your thirst and reinvigorate yourself. For a healthier option, use a juicer to create a vitamin-packed, hydrating fruit smoothie or slushie. Or if you're just plain lazy … just order in your favourite bubble tea!
Tip #9: Place your fan in the right place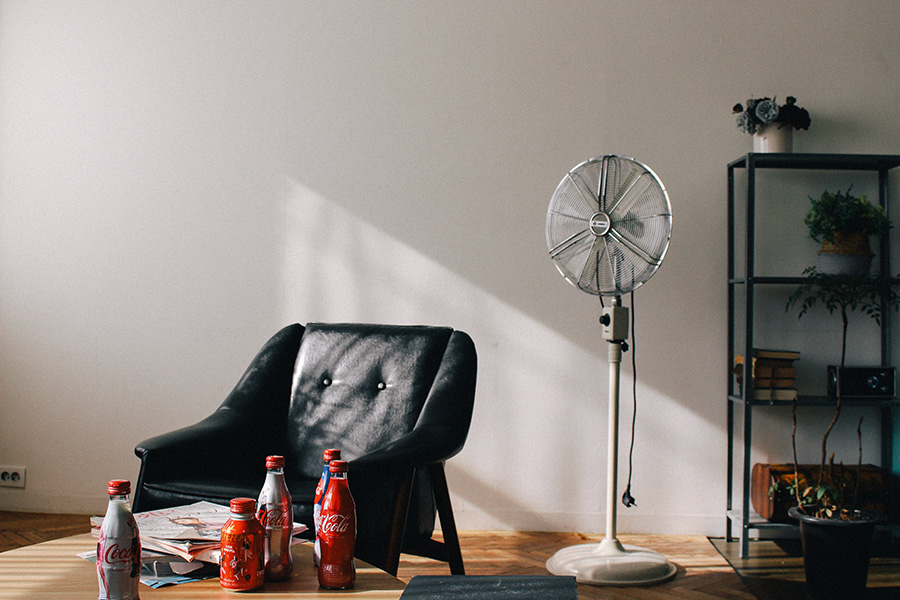 Running the AC all the time when the hot weather becomes intolerable can jack up your utility bills. The cost-cutting and environmental-friendly option? Use the fan!
We'll let you in on a little-known fact - blowing the fan out of the room can help to cool down your room faster! If you have a portable fan, place it facing out of the open window. This will direct the hot air out of your room and draw in the cooler air from outside.
Tip #10: Use the right bedding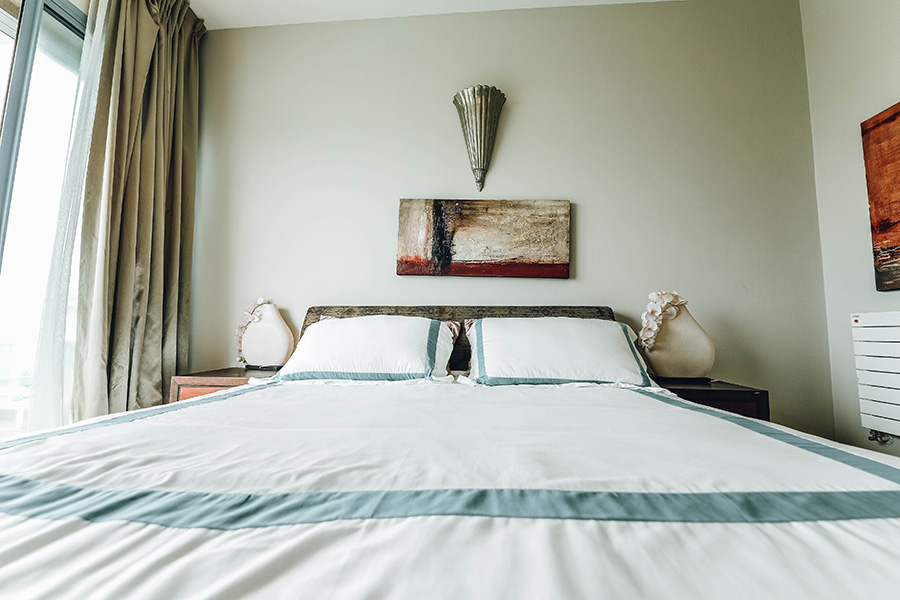 During hot and steamy nights, the last thing you want is to wake up drenched in sweat because you used the wrong bedding. For better quality sleep, breathable and lightweight cotton sheets are the natural choice.
Luxuriate in soft cotton sheets for that crisp, cool feeling but don't forget to lose the heavy duvet – opt for a light blanket instead!
Conclusion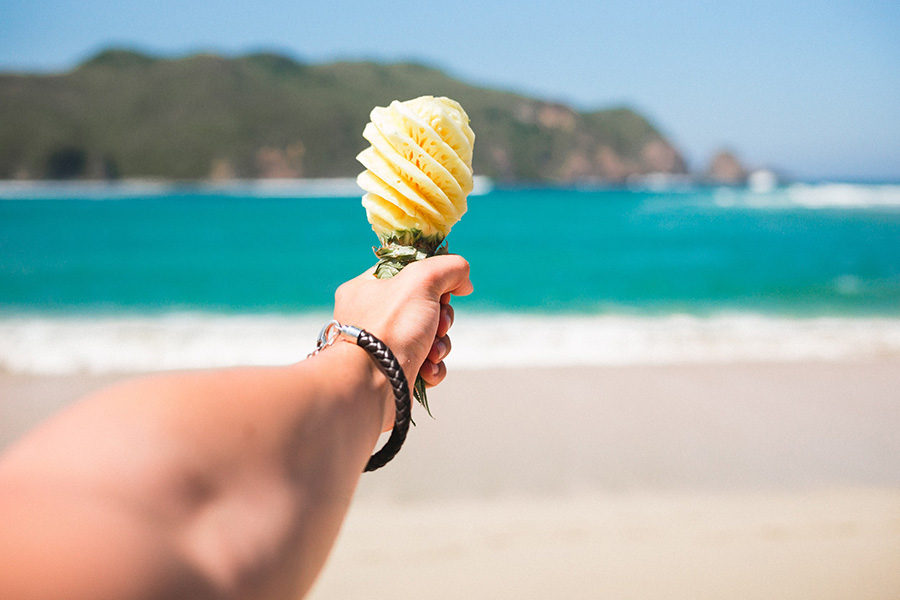 Sweltering heat? No problem. Whether you're out and about, working or studying, just finished your workout or simply resting at home, follow our tactics to keep cool when the weather turns hot. Stay chill while battling the heat!