13 Trendy Wavy Men Hairstyles For 2023 and How to Get Them
Bored of your current hairstyle? From textured layers to beachy waves, a wavy hairstyle is the perfect way to switch up your look. #wavyhair hacks have been blowing up on TikTok and Instagram. If you've been searching for 'the best ways to style wavy hair', you've come to the right place.
Origins of Men's Wavy Hairstyles and How They Became Popular Again
First, let's take quick trip down memory lane. In the 1980s and 1990s, wavy hair took off in a big way due to the influence of grunge-rock music and surfer culture. The carefree, shaggy look of that era was simply too cool to resist.
Fast forward to today and wavy hairstyles are making a comeback, thanks to the Hallyu wave. It's no surprise that today's Gen Z guys are getting their style cred and hair inspo from K-dramas and K-pop … some of the most iconic 'oppa' looks can be traced to K-celebs.
Today's wavy looks are a lot neater, unlike the untamed tresses of the past. With more options in terms of hair products and hair tools, it's also easier to coax wavy hair into shape and style it the way you want.
If you're stuck in a hair rut and in search for a new look, we've put together 13 of the hottest wavy men hairstyles by length to try for 2023.
The Trendiest Wavy Hairstyles for Men by Length
Short Wavy Hairstyles
1. Wavy Mohawk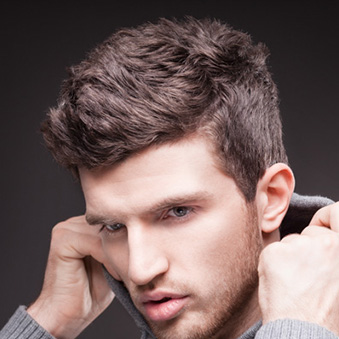 A Wavy Mohawk works if you have thick, naturally wavy hair. To nail this cool style, cut the sides super short and use a wax with a strong hold to shape your mohawk upwards and forwards.
2. Wavy French Crop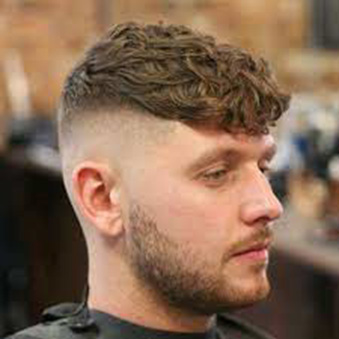 For something that's low maintenance, we recommend the Wavy French Crop. Ask your barber to give you a high fade and a feathered, layered cut at the top. The textured cut will highlight your natural waves.
3. Short Undercut with Waves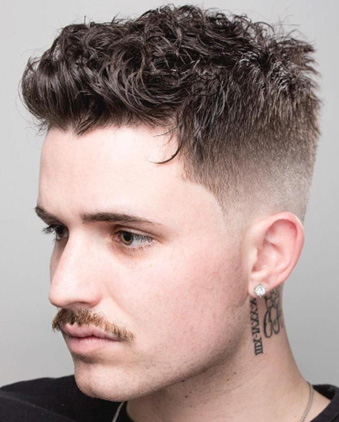 An absolute classic, you can't go wrong with an undercut hairstyle. In a Short Undercut with Waves, the youthful combo of a wavy top and buzzed sides and back will give you a clean-cut image.
Medium Wavy Hairstyles
4. Korean Wavy Centre Part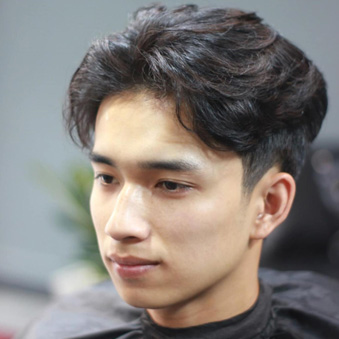 Like your medium hair length the way it is? Then go one of today's hottest looks -– the Korean Wavy Centre Part. Sometimes known as curtain hair, this popular Korean men's hairstylehas been worn by K-drama heartthrobs such as Park Bo Gum and Nam Joo Hyuk.
To get this swoon-worthy look, you'll need a hair product with the holding power to keep your fringe neatly parted while giving it that natural texture. Here's our insider tip: to give a trendy hairstyle like the Korean Wavy Centre Part the magic touch it needs, try Gatsby's new premium hairstyling range for fashion-forward men - gatsby THE DESIGNER!
If you like to experiment with trendsetting hairstyles, this versatile, salon-grade range can help you get that definition, volume or texture you need to pull off the latest looks. We love that the products smell amazing and are easy to wash off too!
For the Korean Wavy Centre Part, we recommend using a high-holding wax such as gatsby THE DESIGNER AERO UP WAX. Spread the wax onto your palm and apply it to your middle part to get that nice airy volume and soft finish for this look.
5. Korean Wavy Bowl Cut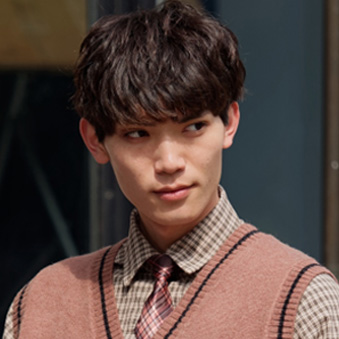 Another K-inspired medium-length wavy hairstyle is the Korean Wavy Bowl Cut. Get your barber to give you a graduated low fade with a textured bowl cut. Apply a lightweight, non-sticky wax so your soft-tousled waves can have a longer-lasting hold. 
6. Wavy Undercut with Fade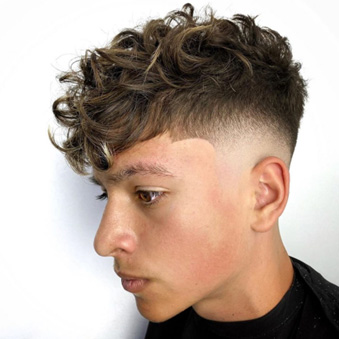 To up your hair game, go for the Wavy Undercut with Fade. The sides and back may be short, but the overall look is bold and striking because your waves will be the center of attention. Tip: use a strong-hold wax to lift up those waves.
7. Semi Waved Mid Part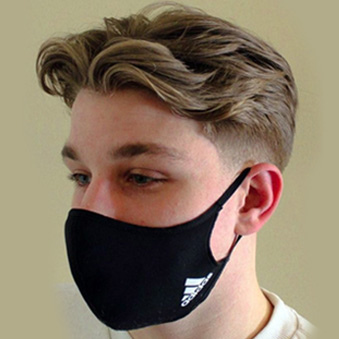 A Semi Waved Mid Part is a simple yet sophisticated look that works if you have a slightly wavy medium-length fringe. Part your fringe in the middle and brush it back for a neat appearance.
8. Wavy Combback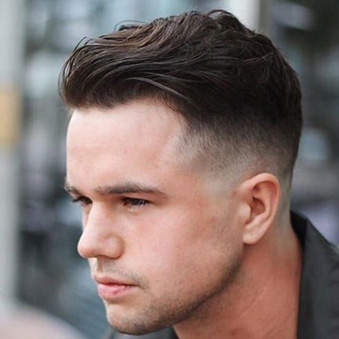 If you have thick, wavy hair that's full of volume, why not try the Wavy Combback? Simply use your fingers to brush your hair back to get that natural-looking texture and relaxed finish.
9. Wavy Pompadour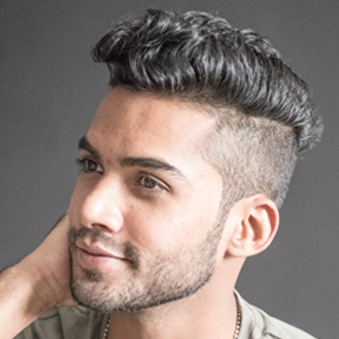 Like being in the limelight? Then make a statement with the Wavy Pompadour's extra height. You'll need the right hair product to make magic happen. A pomade will give your pompadour the extra volume it needs!
10. Two-toned Wavy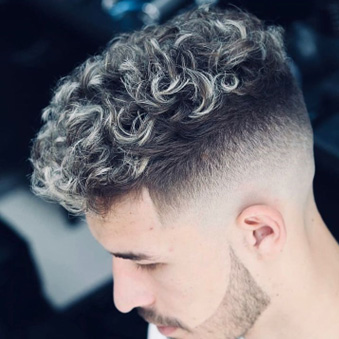 Hair colour can say a lot about your personality. What better way to show off your individuality than with a high-contrast, Two-toned Wavy hairstyle! We suggest trying an ash grey or blonde tint for your wavy top. Stick to your natural hair colour for the back and sides.
Long Wavy Hairstyles
11. Wavy Mullet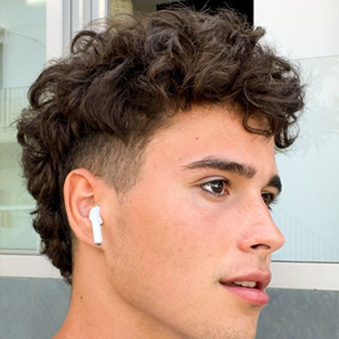 The rocker vibe of the Wavy Mullet is a bold choice for those who are feeling experimental. Get your barber to cut your hair short in front, while keeping the back long and textured.
12. Top Knot with Waves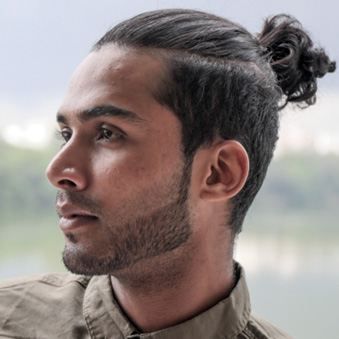 Grown out your locks? Then the Top Knot with Waves is one surfer-inspired hairstyle to try! To pull off this sexy, messy hairstyle, tie the top part of your hair into a trendy manbun and let the rest of your wavy hair hang loose.
13. Shaggy Waves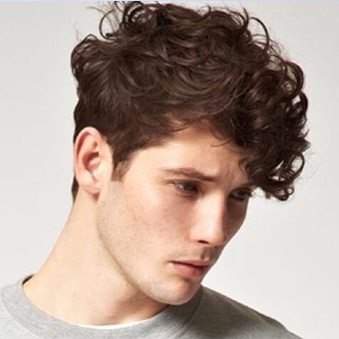 We love the relaxed and easygoing vibe of the Shaggy Waves beach hairstyle with all its free-flowing strands. This style works if you already have natural and soft wavy hair to begin with. Get your barber to cut your long hair in layers for added texture.
How to Get Waves in Your Hair
Totally on board for a wavy hairstyle? If you're blessed with naturally wavy hair, you're already halfway there. But if you have straight hair, you'll probably need to get a perm to achieve those waves.
The best way to get the look you want is to visit the salon. A good haircut from your barber can make all the difference, especially if you want to try a short hairstyle like the Wavy Mohawk or Wavy French Crop. If you prefer to DIY and skip the salon, invest in a hair curler or hair dryer so you can style or blow your hair to achieve those waves.
Conclusion
Whether you're looking to sport Timothee Chalamet's thick, wavy heartthrob locks or prefer to emulate the 'boy next door' wavy hairstyle of your favourite K-pop idol, wavy hair will definitely be the rage in 2023. Time to hop on this trend!